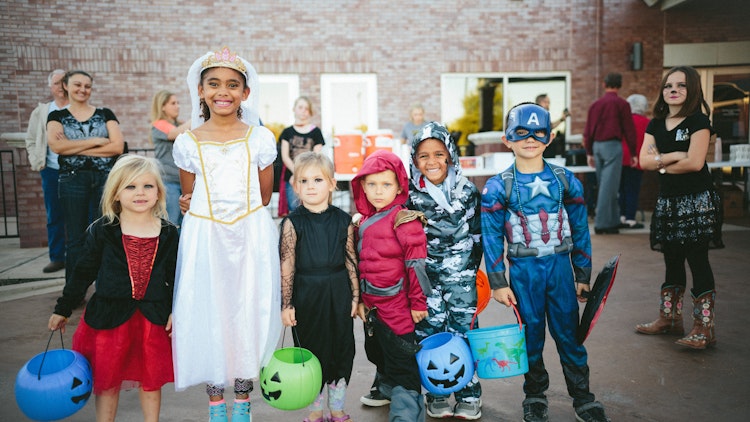 Top Picks for Spooktacular Halloween Costume Ideas
Hey there, fellow Halloween enthusiasts! 👻 It's that time of year again when we get to unleash our inner ghouls, ghosts, and goblins. If you're anything like me, you're already brainstorming costume ideas that will steal the spotlight at this year's Halloween bash.
In this post, we'll share some of our favorite Halloween costume ideas that are sure to impress your friends and make you the life of the party. Plus, we've sprinkled in some links to help you find the perfect pieces to complete your look. Let's dive in!
Classic Witch
One of the timeless classics, dressing up as a witch never goes out of style. Grab a pointy hat, a long black dress, and don't forget your broomstick. Here are some wickedly cool witch costumes:
Marvel Superheroes
The Marvel Universe is a goldmine for Halloween costume inspiration. From Spider-Man to Black Widow, there are countless superhero options to choose from.
Movie Icons
Why not pay homage to your favorite movie characters? Whether you're into Star Wars, Harry Potter, or Jurassic Park, there are endless movie-inspired costumes out there.
Classic Monsters
Embrace the classics with iconic monster costumes like Dracula, Frankenstein's Monster, or the Mummy.
Fantasy Creatures
Unleash your inner fantasy nerd with costumes inspired by mythical creatures like dragons, unicorns, or elves.
Pop Culture Phenomena
Stay current by dressing up as characters from your favorite TV shows, movies, or viral internet sensations.
DIY Masterpiece
If you're feeling creative, why not craft your own unique costume? Visit your local craft store, and let your imagination run wild.
Remember, the key to a fantastic Halloween costume is confidence and creativity. Whichever costume you choose, make it your own and have a spooktacular time! 🎃
Disclaimer: This post contains affiliate links. If you make a purchase through these links, we may earn a commission at no extra cost to you.
Halloween is just days away!
This website helps you find halloween trick or treat dates and times for your town. Similiar to Wikipedia you can help by posting information for your town. It's easy and no user account is necessary!
While you are here have a look at our
2024 Halloween Costume Guide
Find hours/times in your town: